Building a hotel is, in many ways, no different than building an apartment, residence hall, or any other building where people live. There are considerations that set hotel projects apart, and knowing them makes all the difference in opening your new hotel on time, on budget, or better.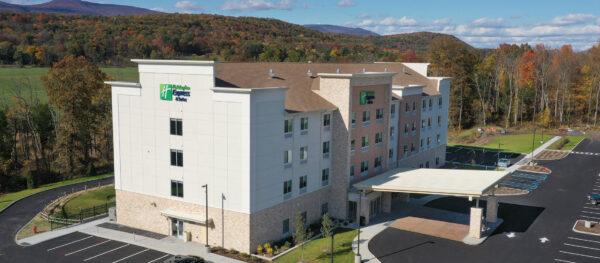 My company, Peak Development Partners, has a lot of experience building hotels. In fact, hotels have made up about two-thirds of our business over the last four years. What follows are three key areas we've found most helpful in successfully building hotels.
Specific Franchise Guidelines
Hotels are like other residence-based projects in that their most paramount concern is providing the highest-quality guest experience possible. But, each hotel franchise has a different perspective on what constitutes a high-level experience. As such, they each have unique guidelines for developers to follow to achieve that experience.
Some brands are very flexible with their guidelines, while others require strict adherence. The more strict brands tend to be larger and often pose the added challenge of having a bit more "red tape" to cut through. 
The four tenets of Do-it-Together Development are, if nothing else, about assembling a team that can identify such challenges early, and using that team to build a construction schedule that can minimize or eliminate their effect altogether: 
As sound DIT developers, we make sure we are, from the onset of the project, aware of each franchise's special considerations, and the design schemes, materials, and the different systems that they require for their buildings.
In keeping consistent with a hotel brand's goals for their guest experience, there are often specialty system considerations that you won't find with other types of buildings. For example, you may have a restaurant or bar integrate with the structure, which you rarely find in, say, an apartment building. You also have special low-voltage considerations where you may have a special sound system, security system, lighting systems, signage, etc., that are all unique to the hotel marketplace or that particular type of building. 
For developers, having to follow franchise guidelines takes away much of the guesswork, and removes personal opinions from the equation. It also helps to ensure a high level of quality that is consistent with the brand's reputation, and their vision for the ultimate guest experience.
Integration of Furnishings
Each franchise's unique guidelines usually requires the project to be furnished in a certain way. This makes partnering with furnishing companies hugely important, and integrating the supply and installation of a complete furnishings package into a construction project is a large task that takes special care. 
Regardless of the brand, this usually constitutes a significant amount of products from a wide variety of vendors. There could be upwards of 50 vendors when you start to consider all of the different types of materials like draperies, bedding, millwork, tile, carpet, artwork, plants, etc. The list goes on and on. Basically, any product that you can imagine would go in a hotel all come from different vendors, and they all have to be coordinated with a high level of detail and accuracy.
By contrast, most average, everyday apartment buildings are left unfurnished because tenants typically come in and furnish their own unit. So, you may install things like kitchen cabinets and countertops, but you won't likely put in any type of bedding, furniture, artwork, etc. 
The Opening Process
We, as a company, always stand by our clients to assist in the actual opening of the property, instead of just leaving once the building is completed. Or, to use the official term, the building has reached "substantial completion." 
We help and/or direct (depending on the terms of the contract) the actual installation, furnishing, and completion of each building, leaving them "turn key" or, in other words, completely ready to be occupied once we're done with it. 
We also help coordinate with the operations team as they begin being integrated into the property. The management team will come in and we will work with them as they start hiring, and train certain building management and their team to get them up to speed. We will train them on the startup all of the equipment such as the pool, heating and cooling units, etc., right down to the juice machine in the breakfast area.
We do this so that you can open on time, on budget, or better. And, so that when the first guest walks through the door, it looks and feels like a building that is running perfectly. 
Because, if we have all done our jobs correctly, it will be.