This week, we spotlight construction estimator, Michael Glomb.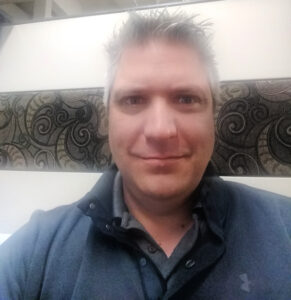 I began working as a consultant for Peak Development Partners back in March of 2020. In September of 2020, I joined the team full time. 
What I like the most about Peak is the team effort. Everybody here is all on the same page. We work together, and we all are driven toward the same goal of quality project delivery and growth. 
I have always worked in construction. I come from a construction family. I started working in the field when I was in late high school, probably 17 or 18 years old. During college, I worked mostly part-time, and during the summer, then moved to full-time for a few years after college. 
After college, I got into an assistant project management role at a different company and continued on doing estimating and project management for the next 18 to 19 years. 
I wanted to make a career change and started looking around for companies that were focused on growth. I was lucky enough to get an interview with Peak, and the rest is history!
So far, I am comfortable with the leaders here at Peak and have been enjoying the assignments I have been given. I look forward to a long future at this company. 
Michael and his wife have a home in Hamburg, NY and they enjoy traveling and cooking together. When the warm weather comes in Western New York, Michael is an avid fisherman and spends much of his free time on their boat. 
Stay tuned to this space as we share stories of some of the other employees here at Peak.