Providing the highest-quality guest experience is of paramount importance in buildings where people live. 
Every hotel brand wants to make sure that when a guest walks into their building, it looks new and fresh, not run-down and outdated. In order to accomplish this, each brand employs a set of Property Improvement Plans, or PIPs for short. 
PIPs are unique protocols established by a hotel brand as a way to keep their buildings clean, updated, and consistent with their brand's standards. 
There are three main types of Property Improvement Plans: minor, major, and conversion.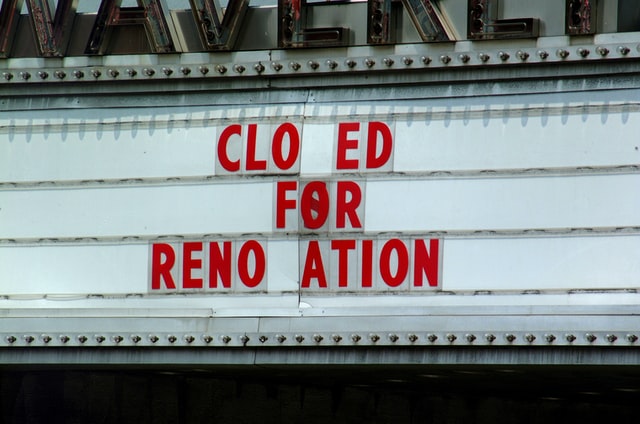 Minor PIP
A minor PIP is the least invasive of the three main types of PIPs. They usually take place every five years or so, and focus more on the aesthetic/visual aspects of a building. This includes things like changing wallpaper, laying new carpet, painting walls, etc. It may also involve rotating out stale artwork, graphics, and signage. 
A minor PIP can very seldom include things like countertops, but those are typically reserved for a brand's major PIP.
Major PIP
A Major PIP encompasses projects that are too large and invasive to be done every five years. Instead, major PIPs are typically carried out every ten years. 
Basically all of the things that require a more invasive process to remove and replace, without making structural changes, would be included in a major PIP. This includes things like the installation of new cabinetry or new furniture for the guest rooms. In bathrooms, ceramic tile could be removed & replaced, along with showers and shower doors. 
So with a major PIP, we might replace a countertop or vanity,  but we're not affecting the structure of the building by removing walls or replacing electrical or plumbing fixtures, etc. 
Conversion PIP
Because every hotel brand has their own unique Property Improvement Plans, when one brand acquires another brand and their building(s), a conversion PIP is necessary to get the new building up to their standards. 
Conversion PIPs can involve large changes to the structure of a building. As such, they can be the most invasive of the three main PIPs and pose the greatest challenge because, more often than not, the buildings remain in operation and are open to the public while the improvement is taking place. 
It forces the construction team to be extremely creative in how the logistics of the construction project happen, so as not to interfere with any of the guest experience in the portion of the building that remains open. Things that happen in typical construction like dust, noise, debris removal, construction worker traffic, parking of cars, storage of materials need to be factored in. 
During this time, the operations team is also going to start losing revenue because there will be rooms that are not available for rental. So time is very much of the essence.
As such, pre-construction work becomes crucial with conversion PIPs. Fortunately, the Do-It-Together Development approach is the perfect solution for maximizing the pre-construction process.
The first two tenets of DIT Development are: build your team early, and leverage your team's talents. 
Starting early gives you the most time to work out the logistical considerations of a full-scale conversion PIP before you begin the actual renovation.
How are you going to phase the project?

How are you going to work in areas where the guests are going to be nearby without compromising their experience?

How are you going to get new materials in and old materials out of the building, safely and quietly?
Additionally, there can be very significant lead times on a lot of the different materials required to fulfill the PIP. That can range from a couple of months, to half a year for some materials. 
Products that need to be delivered quickly cost more. The sooner you build your team and begin the pre-construction process, the earlier you can start procuring materials, accommodating long lead times and effectively eliminating the unnecessary costs to rush them. 
We approach Property Improvement Plans the same way we approach all other projects: to finish on time, on budget, or better. In a way, this philosophy may actually be more applicable to PIPs. 
With a standard construction project, you have the "luxury," so to speak, of the building not opening until everything is complete. With a PIP project, you are working while the building is already operational, and your project schedule is directly cutting into your operator's revenue. 
Understanding and practicing the tenets of the Do-It-Together Development strategy can have a significantly positive effect on all aspects of your PIP, preserving your guests' experience and securing your brand's reputation.