We at Peak are builders. 
In the simplest of terms, we primarily build places where people live; hotels, apartment complexes, student housing, retirement homes, etc. 
We have done so through a process we call Do it Together Development, comprised of four main tenets: 
But the first and most important thing we ever built was a set of core values upon which this company and its reputation sits. Those values allowed us to then build a team of experienced leaders who come from a wide variety of backgrounds, but who all share one thing in common: a dedication to upholding and embodying Peak's core values. 
Using those values, our team has been able to build so much more than just "places where people live." We build relationships, first amongst each other, then with our external vendors and partners, and then with the communities whose residents our buildings house. 
In this series of posts, we will dive deep into each of Peak's core values, and examine how they inform and inspire us to make good on the promise of our company's mantra: Together to the top.
First, we will examine how we build into every project, the most important of Peak's core values: trust.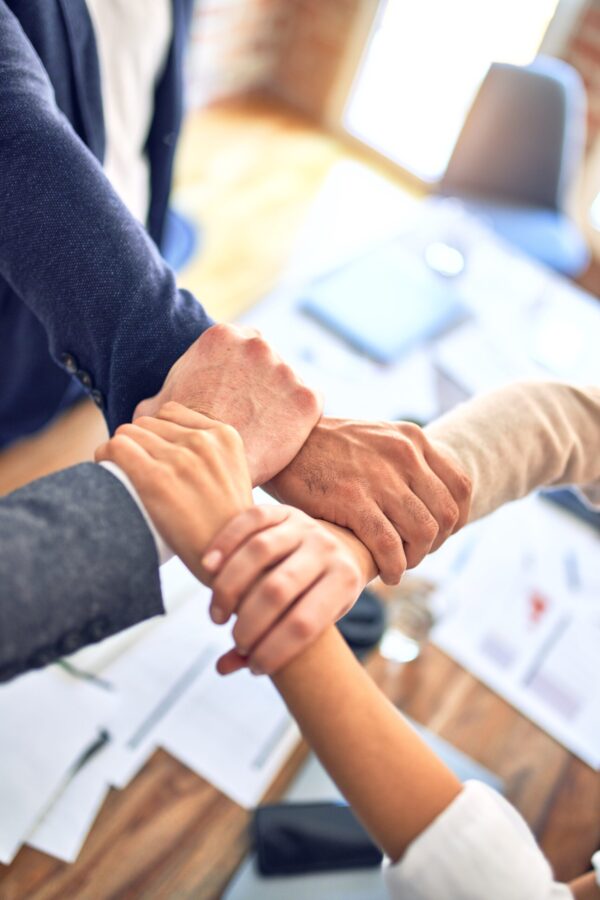 Trust is first in our list of core values for a reason. It is imperative in our business to both be trustworthy, and to work alongside people we trust and respect. 
Trust can come from many places. It is how a person accepts responsibility for what gets done. 
It is important that we be specific about what we mean by trust, in the context of building and strengthening our team. Trust is the confidence among team members that their peers' intentions are good, and that there is no reason to be protective or careful around the group. In essence, teammates must be comfortable being vulnerable with one another, and open-minded to constructive criticism. 
Honesty and transparency go hand in hand with trust. That requires true acknowledgement about how the team is functioning, and being able to recognize improvement areas within that team. We pride ourselves on being truthful and open with one another, even if it means having a difficult conversation internally as a team or externally with a client. We hold ourselves accountable for our actions, and work for the greater good of our team, our trade partners and our clients. 
Trust is the first thing we build on every project. It takes work to establish, integrity to sustain, and very little to squander. Ultimately, the success of all requires trust in and from all.
Please follow this space in the coming weeks, as we will continue to explore the other core values that make up Peak's strong foundations: commitment, collaboration, knowledge, reliability and tenacity.